The style statement of black windows has taken the design world by storm. But, it seems that once the windows are installed, many homeowners are left wondering how to cover black trim windows. Don't let the world tell you that bare windows are the answer! You need protection from light, heat and neighborhood views into your home. With the right window coverings, your black windows will be stunning–even when covered! Let us help you discover your options with some of the most asked questions…
Can you put blinds on black windows?
Yes! While the manufacturing process (of the windows) adds a higher price to black trim windows, the ability to outfit them with window coverings is no different. Blinds, Shades, Shutters and Drapery are all wonderful options. What you'll need to decide is which look you like the best–highlighting just what appeals to you.
Individual shades that show the black frame
Fabrics with sheer or view-through to see the grid pattern
Dark fabrics that blend in with the black trim windows
Shades that adjust easily to allow the black trim to peek through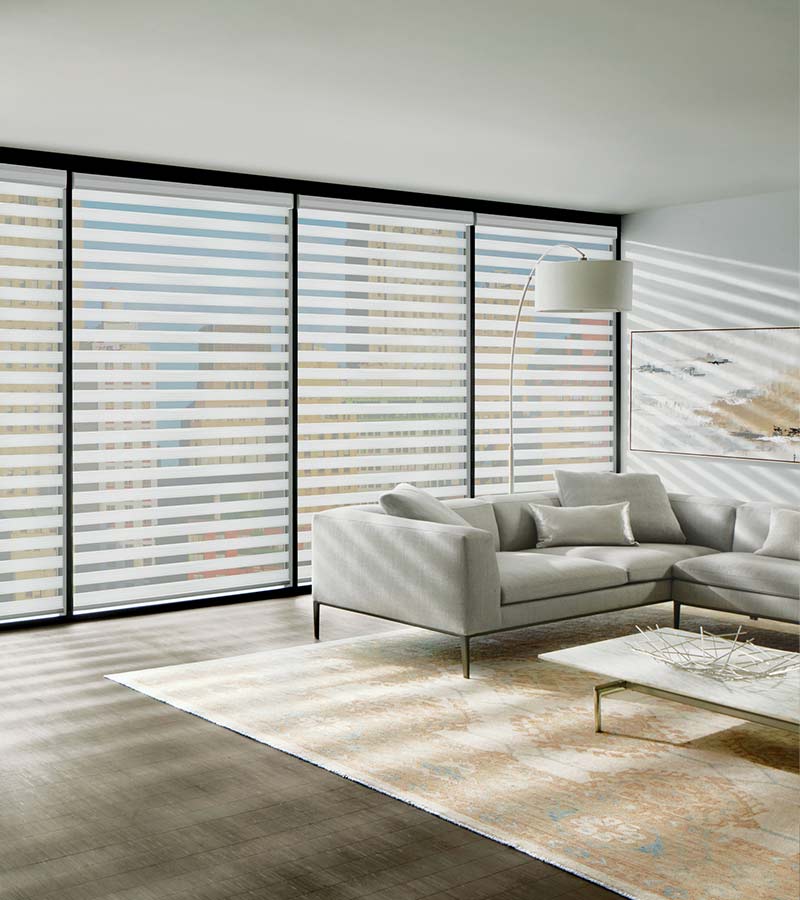 How do I cover windows so I can see the black trim?
Once your black windows are installed, you might be hesitant to add window coverings for fear of losing that sophisticated look. And, of course, every home design site on the internet is going to show off bare windows. But, that's no way to live. If it's the black trim you'd like to enjoy, even when the window treatments are closed, rely on the correct fabrics. By choosing a treatment that is sheer or offers view-through, you'll still see the contrasting look while enjoying light control and privacy.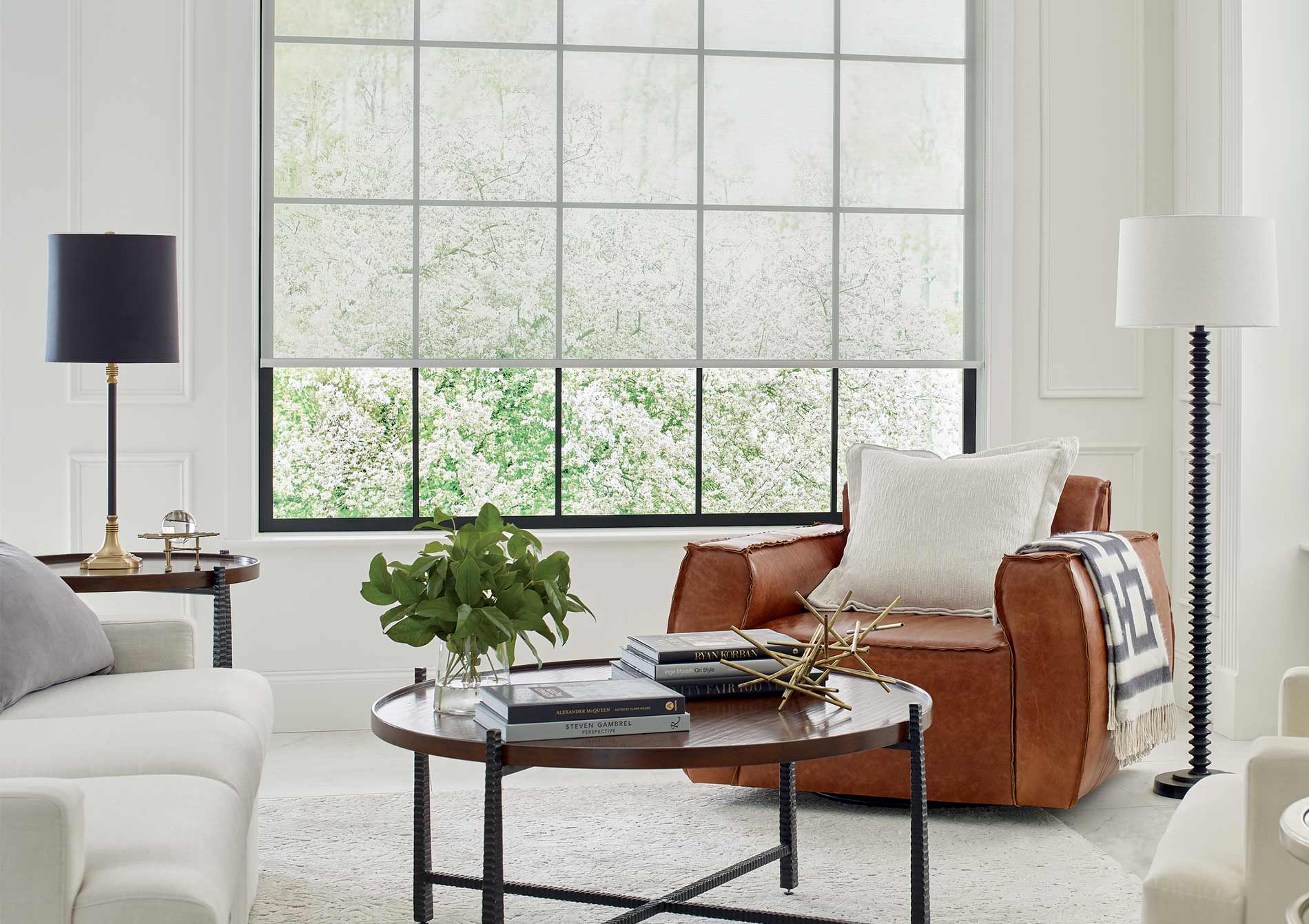 Another option is to choose dual control. This can include window coverings that either have two different settings, or the dual shades feature. Enjoy the light and style of the windows when you want, and then close it off when you need more control.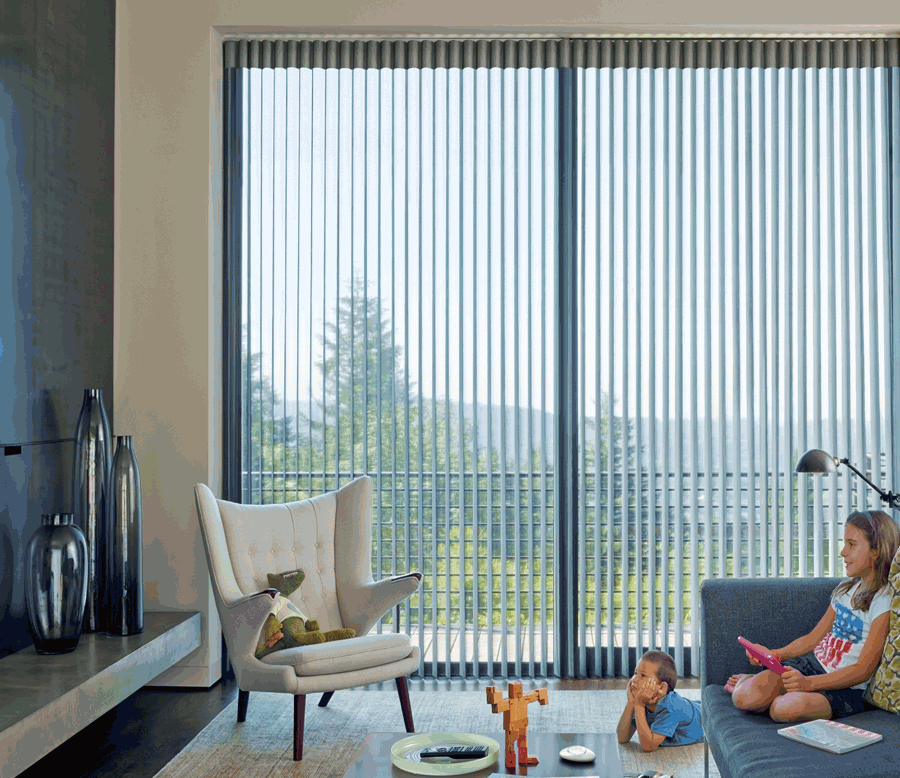 Is it okay to cover up the window trim?
Of course, you can cover black trim windows. Many homeowners decide to choose black windows for the outside curb appeal, but aren't as tied to the black on the inside. When you cover black trim windows, you might decide on something that allows coverage, but can easily be adjusted to show off the look, or show off the view. Window coverings can also be set in position to allow a hint of black trim without overwhelming the entire space.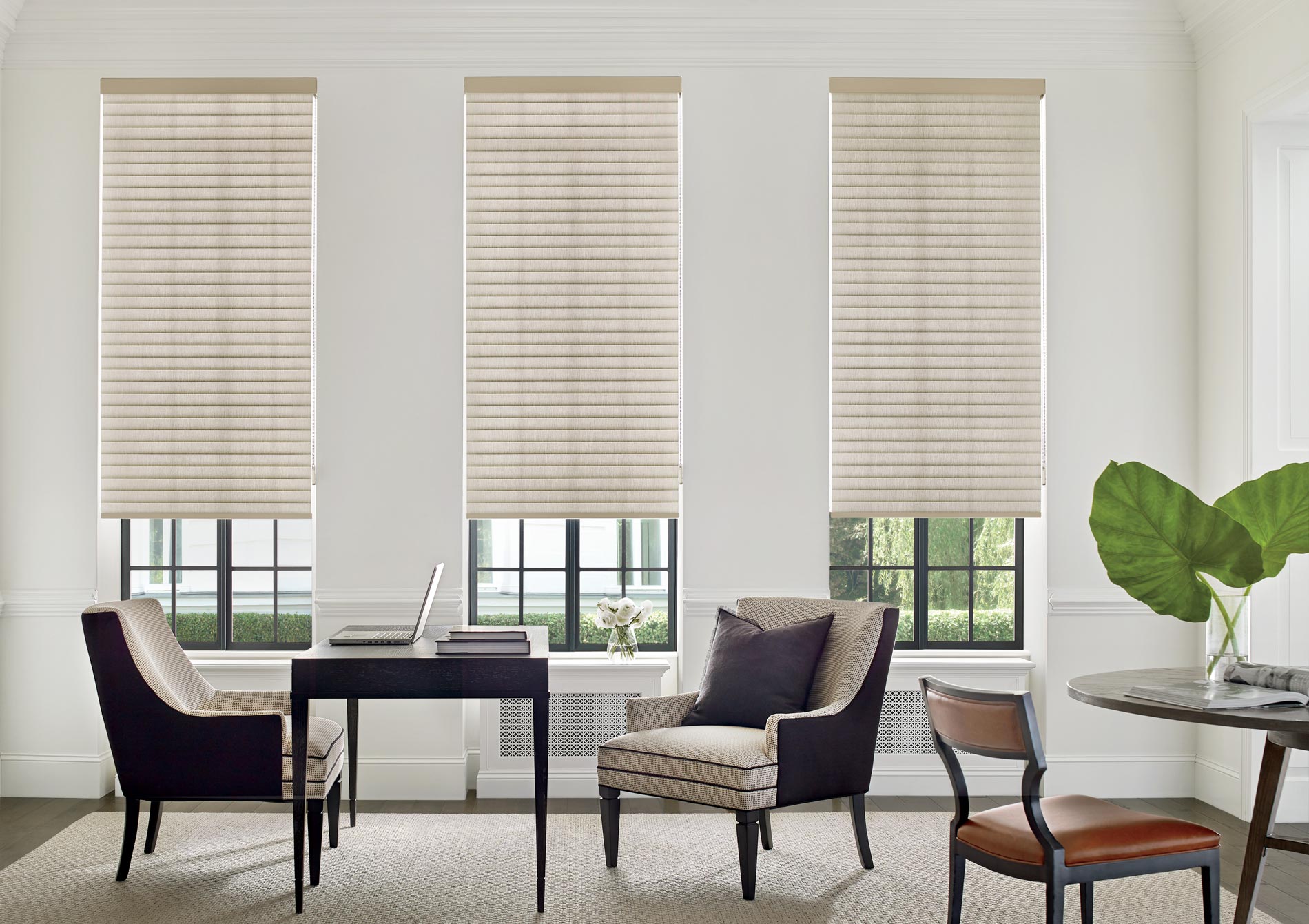 Additionally, when you cover windows, chances are some of the trim will be visible on the edges, which can be a subtle statement of contrast.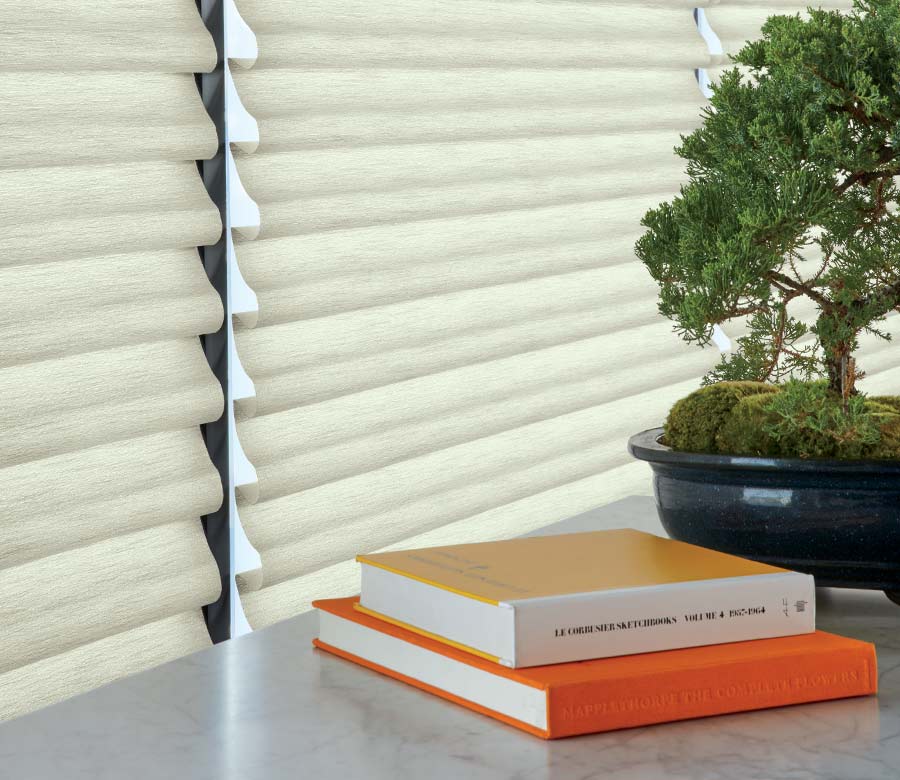 What will black windows look like on the outside?
When you outfit your home with window coverings, it's perfectly acceptable to ask how the outside of the home will appear. Many shades are designed with a uniform appearance for the outside view, allowing you to cover your windows with the style that suits you. Consider whether you'd like something that contrasts, or something that blends.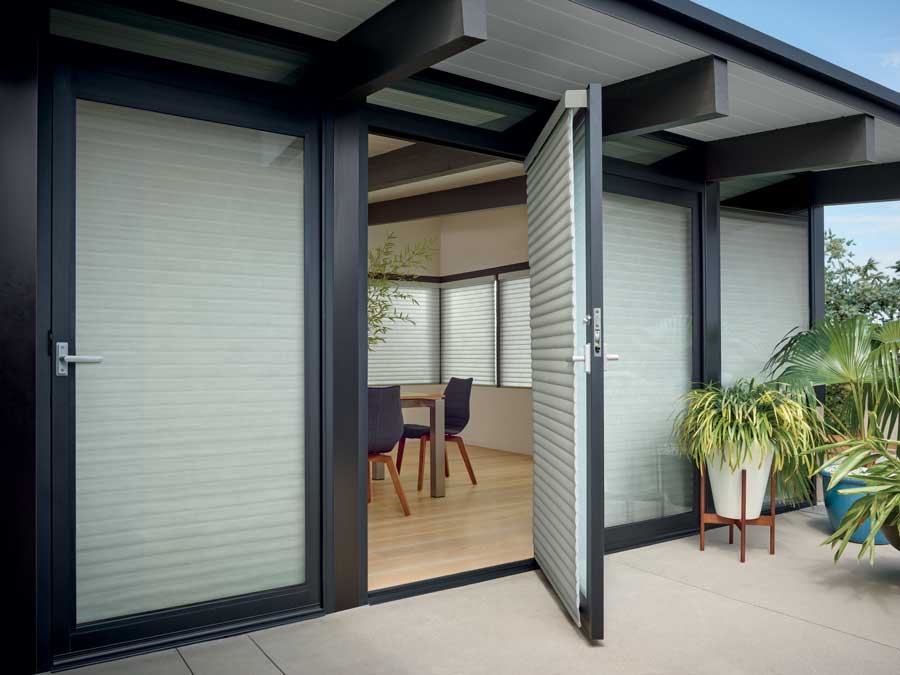 Can I change white window trim to black?
There are many how-to videos and blog posts about DIY options for turning white window trim black. But, we've got our own ideas! Instead of investing time and money into black windows, you can emulate the look with window coverings. Shades and blinds can be customized with dark trim, headrails, hardware and fabrics for a stunning look.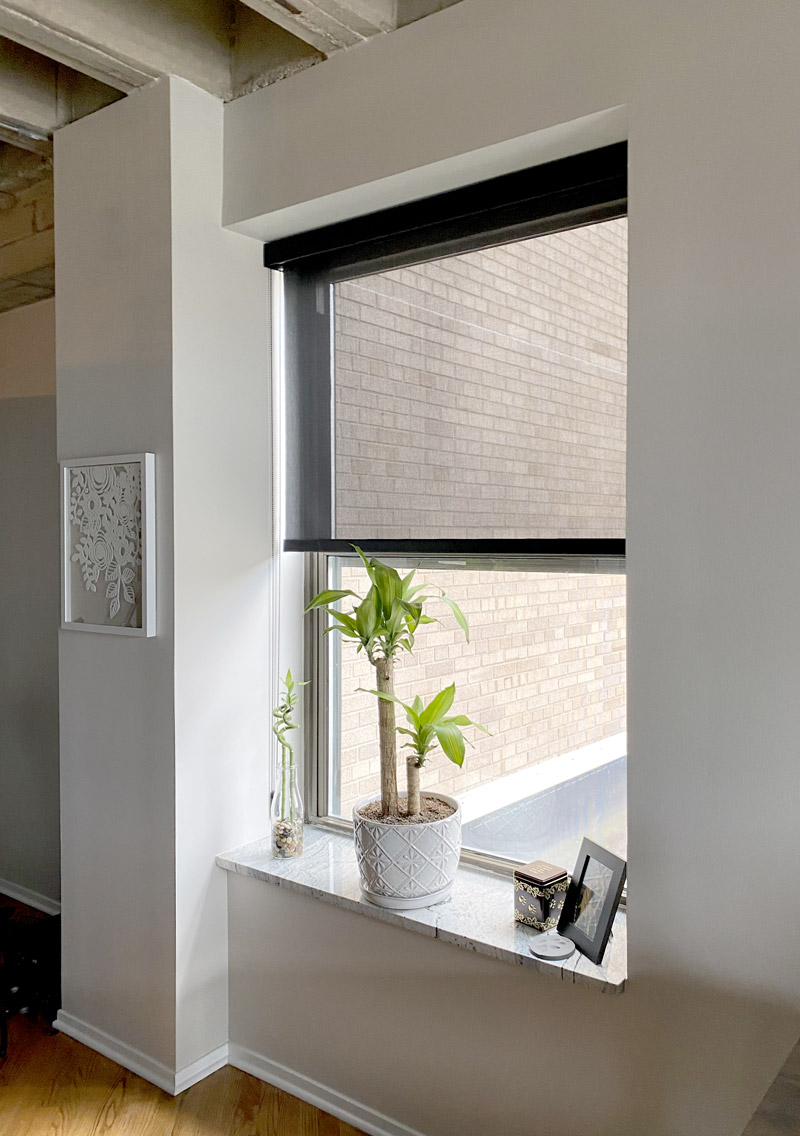 Shutters are another option when you'd like to make a contrasting statement in your home, without changing your windows.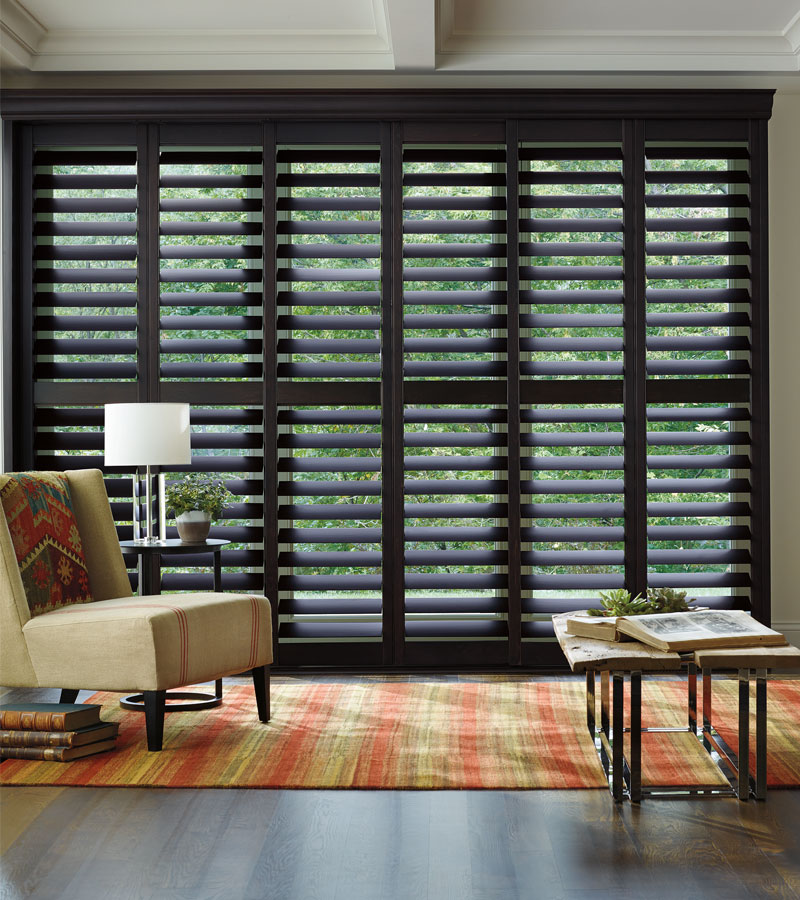 What are the best ways to style black windows?
The best way to cover black trim windows, or any windows, is to stick to window treatments that you love. Any kind of blinds, shades or drapery can look amazing. But, you'll want to consider the type that fits the look of your home, while also offering the light control, privacy and energy efficiency you'll need for comfort.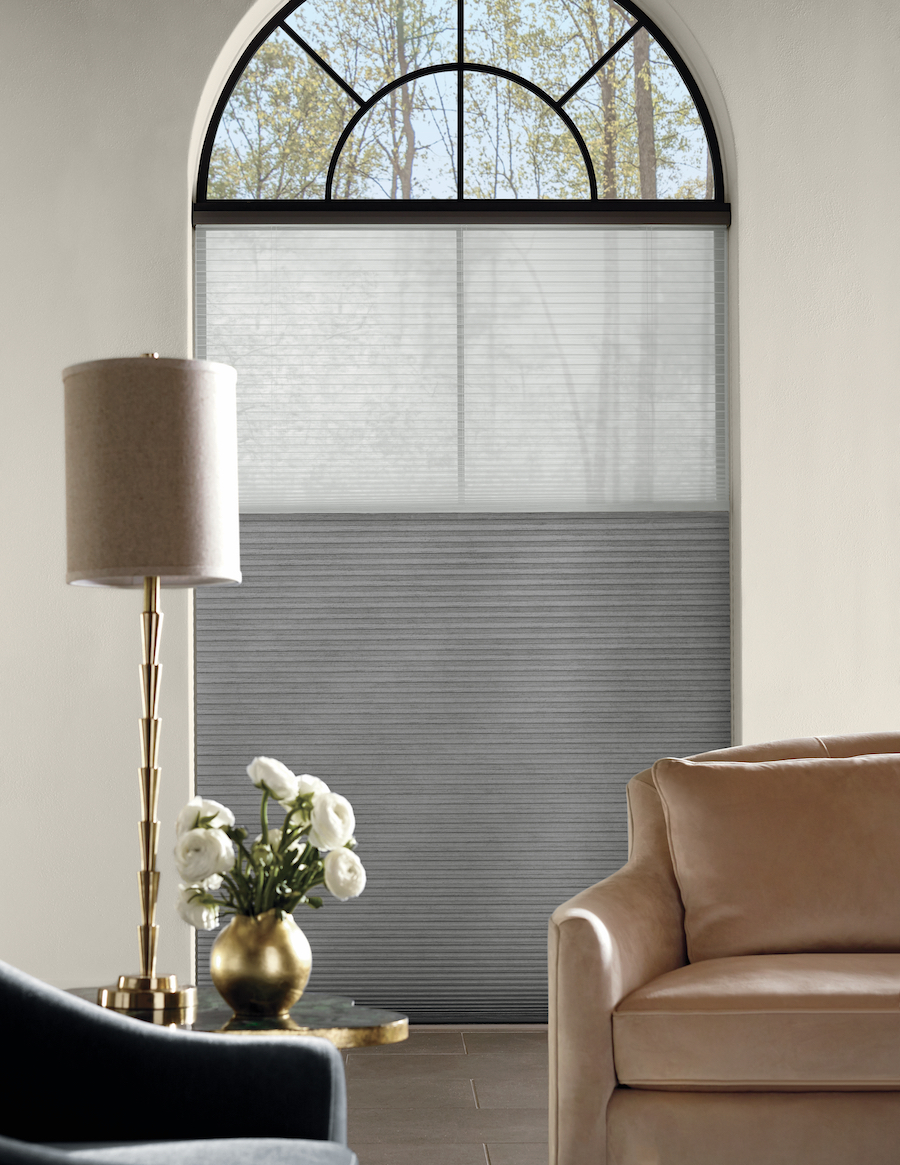 Did you find a favorite?
If you are looking to cover the black windows in your home, our team can help! The sophisticated style of black trim gives your home a premium look, for style on the inside and outside. Let us help you discover the best ways to cover windows in your home. Visit one of our showrooms, or get in touch for your FREE consultation.