The end of the year always leaves us excited for Pantone's announcement on the new color for the upcoming year! The early December announcement for color of the year 2020 revealed Classic Blue. The name tells so much! The color boasts a combination of both timeless and classic, to carry us into the new decade.
How Much Do You Love the Color of the Year 2020?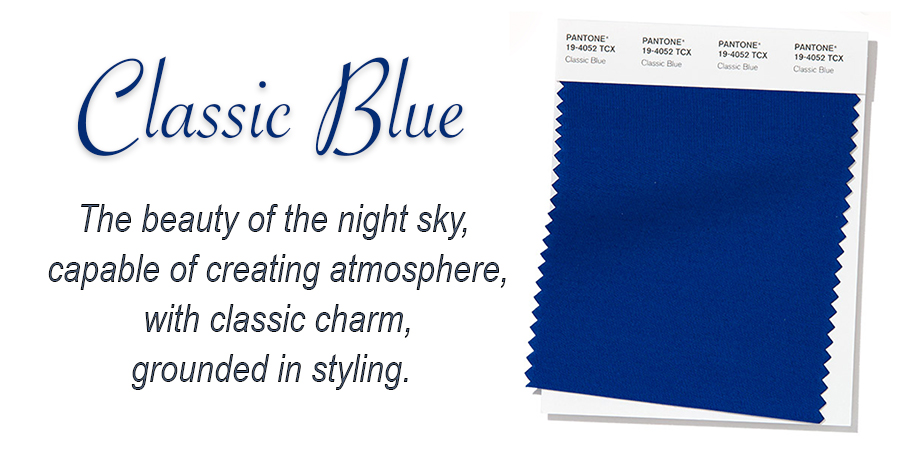 It's not difficult to see the stunning beauty in Classic Blue. It carries such a royal tone, capable of fitting into many aspects of your home design. We've found inspiration for incorporating it throughout your space.
Wall Art Always Sets the Mood in a Space
Painting a wall in a stand-out color is no longer the only way to add an accent wall to a room. With techniques ranging from shiplap and geometric designs, all the way to murals and contemporary wallpaper, adding texture, color and variety to walls is becoming a huge hit! This blue wallpaper adds a fresh look to this master bedroom.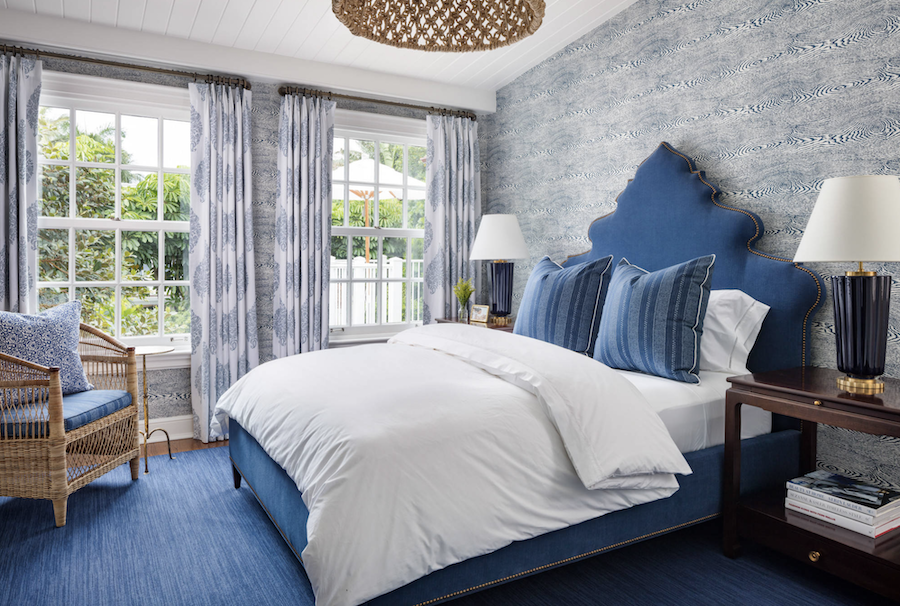 Adding Blue to Your Kitchen
Since many kitchens focus on a neutral colored base, there's extra room for adding fresh pops of color! With the color of the year 2020 being blue, we're hoping that more and more blue accents will end up in kitchens from coast to coast. Blue adds a clean and crisp look that feels as though it's just made for the heart of the home.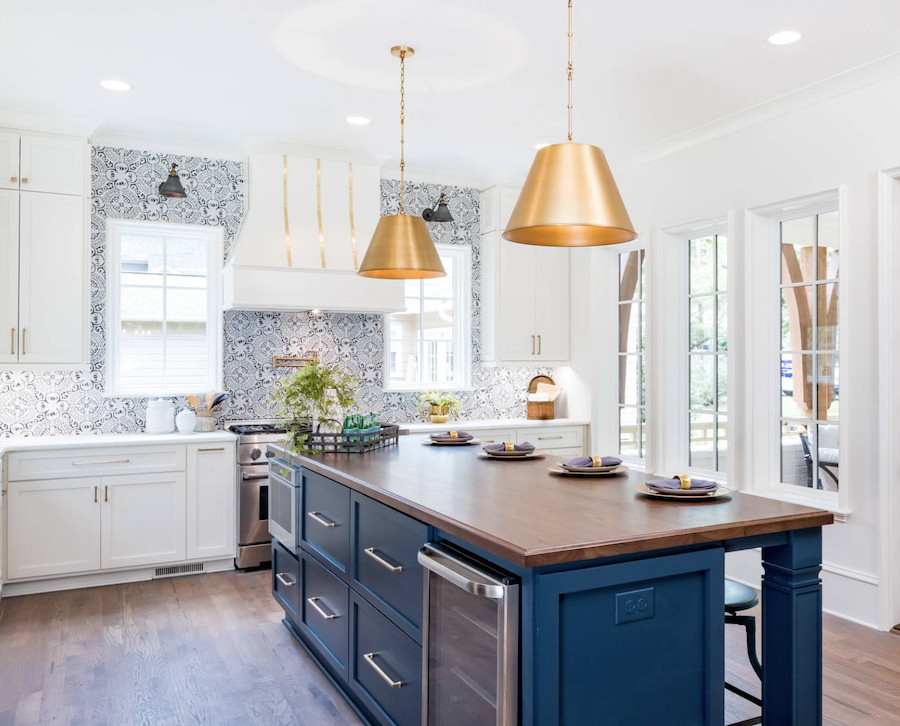 Relaxing Blue for Your Family Nights In
Blue has always been known as a calming and serene color. By adding it to your living space, your relaxing nights at home just got that much more cozy! The board and batten in this living room adds in texture and the color of the year 2020 to create the perfect space.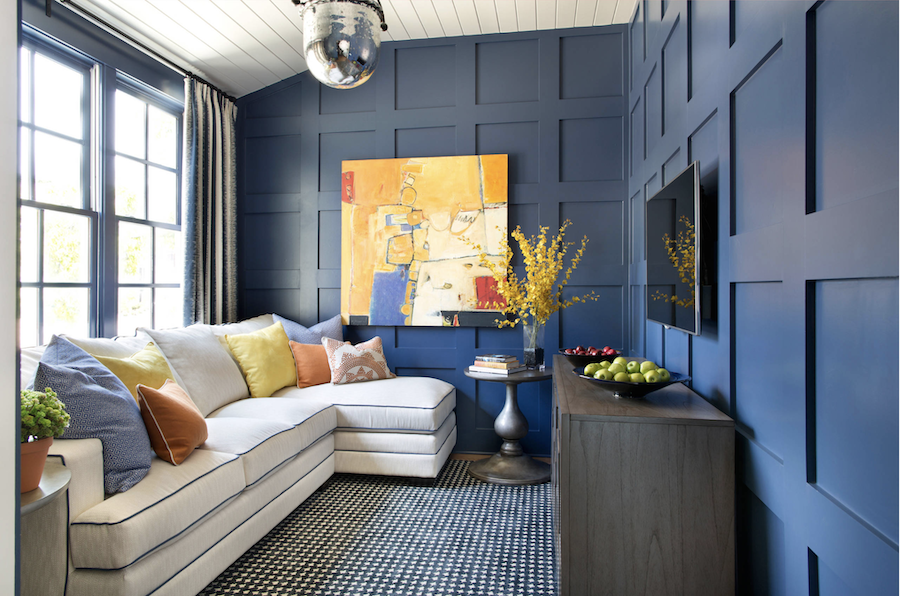 Adding the Color of the Year 2020 to Your Window Treatments
Did you know that we offer Hunter Douglas window treatments in so many different color options? This is such a fun way to add the color of the year 2020 to your home. Look how perfectly these shades bring both style and function to these floor-to-ceiling windows.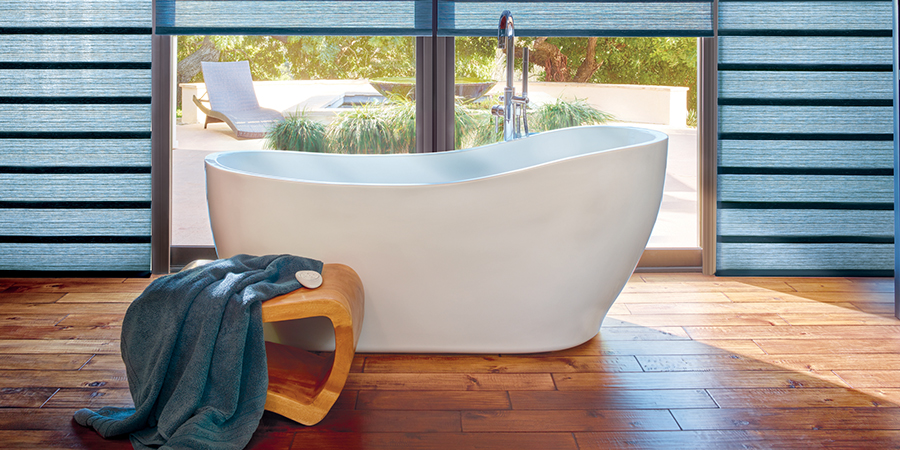 Our team at Skyline Window Coverings is beyond excited to help you add fresh tones of blue to your home this coming year. Contact us today to schedule your FREE in-home consultation.