Aren't we all in the mood for a spring refresh? From the freezing temperatures we've faced, to the snow and ice, harsh weather conditions have us all looking forward to springtime. And, while it seems so far away, before we know it, the snow will melt and spring will be here. So let's take a look at some spring refresh tips just in time for the next season. The best place to start is with patterns and textures.
Finding the Perfect Patterns
What's your favorite thing about fabrics? Ours is the way you can layer them to add a bit of life, depth, and visual appeal. Start off spring right by mixing in some different patterns around your home.
Pick a Color Story – Whether it's adding a pop of color or mixing warm and cool colors, your color story is important. Remember to choose no more than 3-4 colors.
Shades and Hues – After choosing colors, you can vary the look by using different shades within those colors. Try going for light and dark colors to leave your room looking visually appealing.
Switch Up the Size –  Don't forget to switch up the size of the patterns in your home. As shown in the picture above, you can see how the roller shade fabric smaller design while the pillows have larger ones.
Pick some Shapes – When it comes to fabrics, variation is key. Don't be afraid to mix in different shapes. Give imperfect lines and damask patterns a try to see how well they work together!
Start your Spring Refresh with Colors
When you think of spring you probably think of soft pastels, blooming flowers, and warmer weather. So why not incorporate that into your home during your spring refresh? Soft hued fabrics are perfect for your home and look amazing in any room.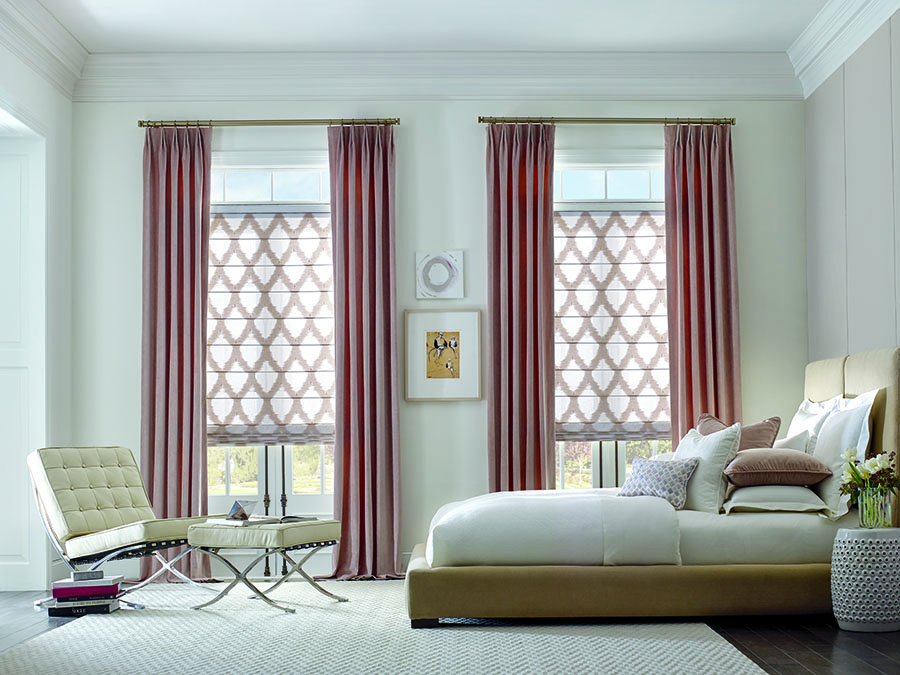 If you're looking for another way to add some spring refresh, try hardware. Gold accents are perfect for a soft, but powerful, addition to any space.
Bring the Outdoors In
Spring is the season that keeps giving with all the natural elements it brings. Mix and match nature's textures to create a calm and grounded atmosphere. The best way to accomplish this? Give window treatments a try!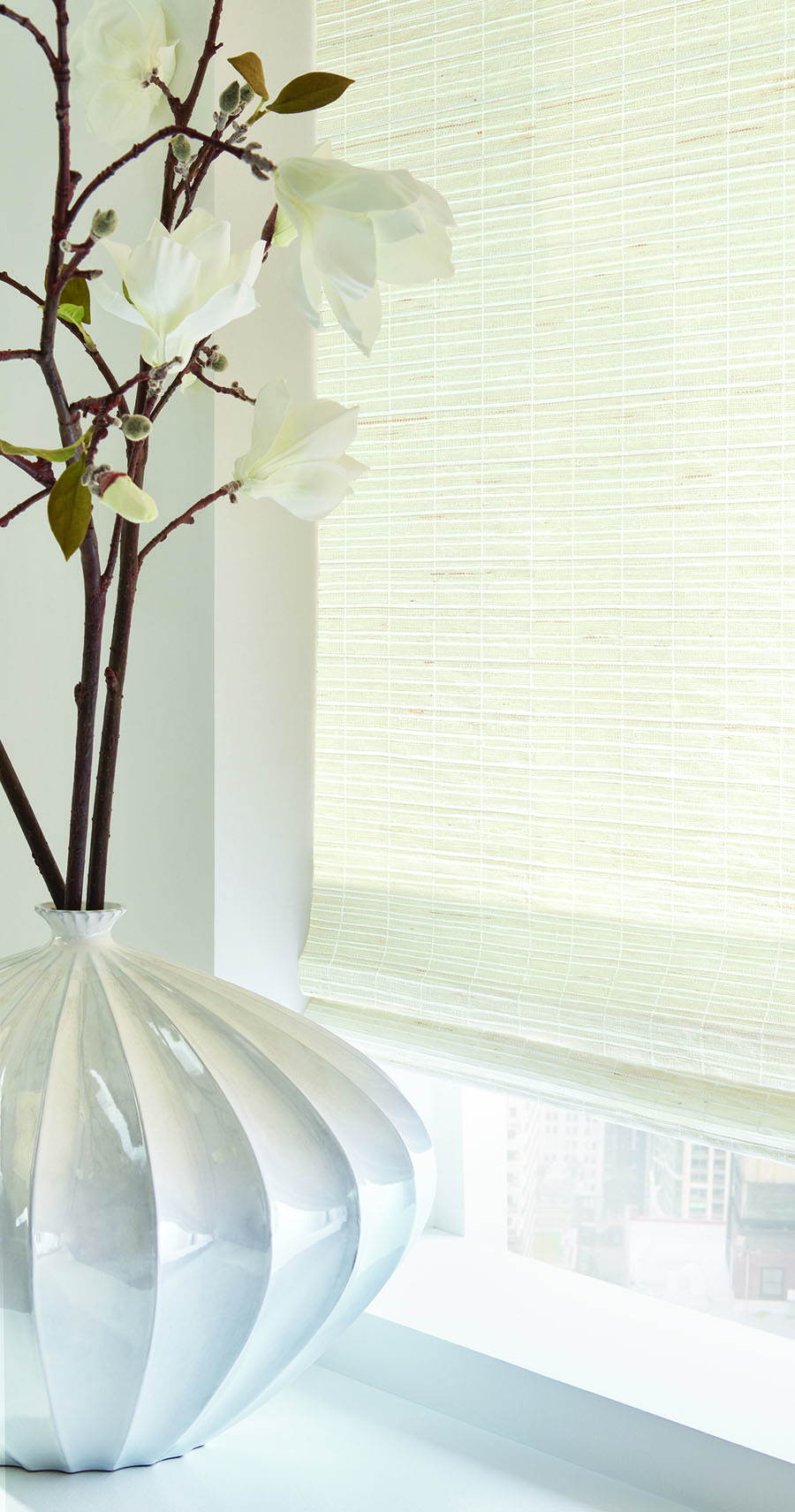 Our woven woods collection are the perfect window treatments for bringing in a blend of the outdoors inside. Plus, they're made of bamboo, wood, reeds, and grasses. Effortlessly transform your home with the right window covering.
We're Here to Help!
Spring will be here sooner than we know, and our team here at Skyline Window Coverings can't wait to help you with your spring refresh. We're ready to help you through every step of the process! Contact us today for a free design consultation.