If you are looking for a soft serene color to decorate your room, gray is your color.  Gray can be a soothing color that can be accented with brighter colors or toned down with softer colors. A great neutral, it can be accented with many other colors, or kept monochromatic with other shades of gray.
Window Treatments in Shades of Gray
When you want to add light control, privacy, energy efficiency and beautiful style to your home, window treatments are a great option. In shades of gray, window coverings can either blend in with the wall color, or stand out with dimension and subtle coloring. Let's explore which shade choices would fit your home and style…
Honeycomb Shades
To provide light control, privacy & energy efficiency, honeycomb shades stand out strong. With textured fabrics and uniform pleats, these window coverings are an ideal option for your home.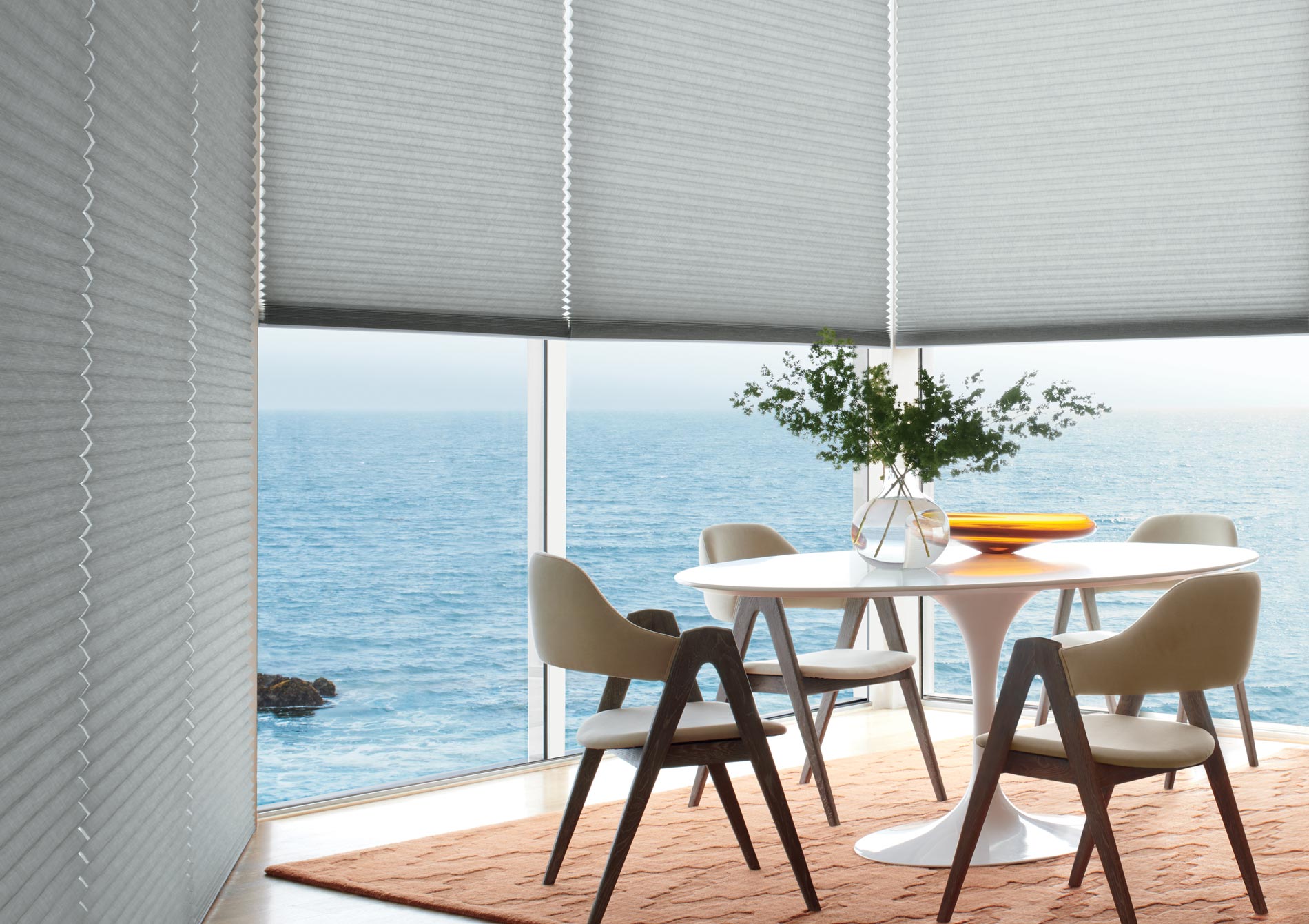 Roller Shades
Sleek design with low profile form, roller shades are a contemporary way to find solutions for your window issues. With a variety of styling, including varying shades of gray, these coverings are a stunning option.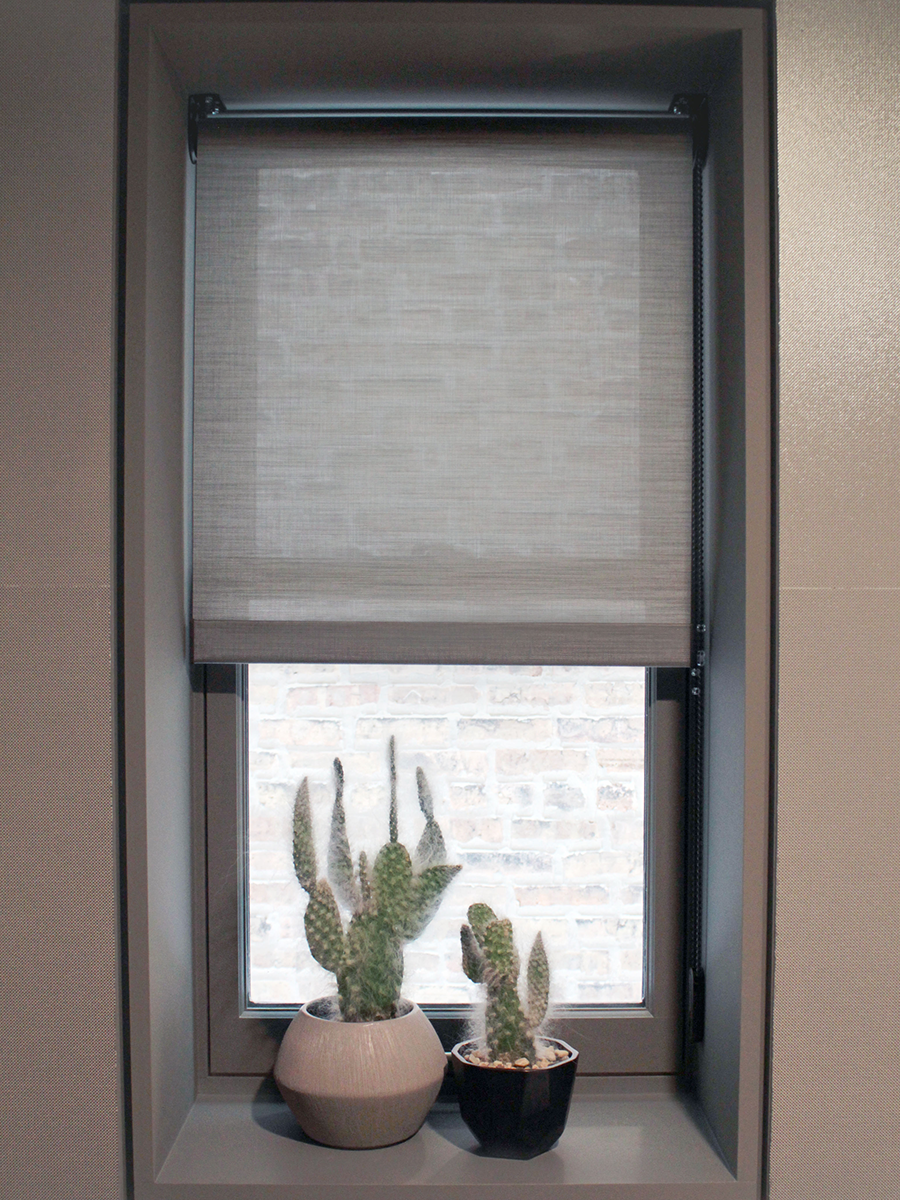 Vignette® Modern Roman Shades
The timeless look of romans gets an upscale makeover with the Vignette collection from Hunter Douglas. Beautifully styled, with incredible features, you can customize the atmosphere and design of your home.
Pirouette Shades
An exclusive collection, Pirouettes offer the closed-off privacy, light control style of romans, with the "open" look of silhouettes. The sheer backing reveals a beautiful view, with reduced glare and UV protection.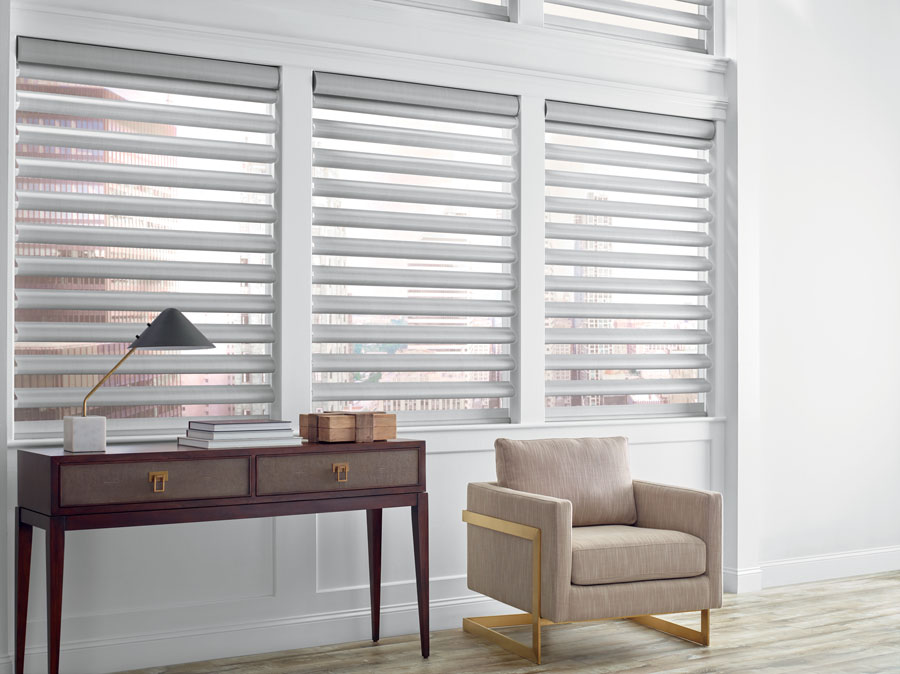 Solera Soft Romans
A simple favorite, the Solera collection looks beautiful in shades of gray. With trained fabrics, the sculpted design will remain fresh for years to come. The flattened folds allow you to enjoy your windows bare and uncovered, or with light control features like room darkening and top down bottom up.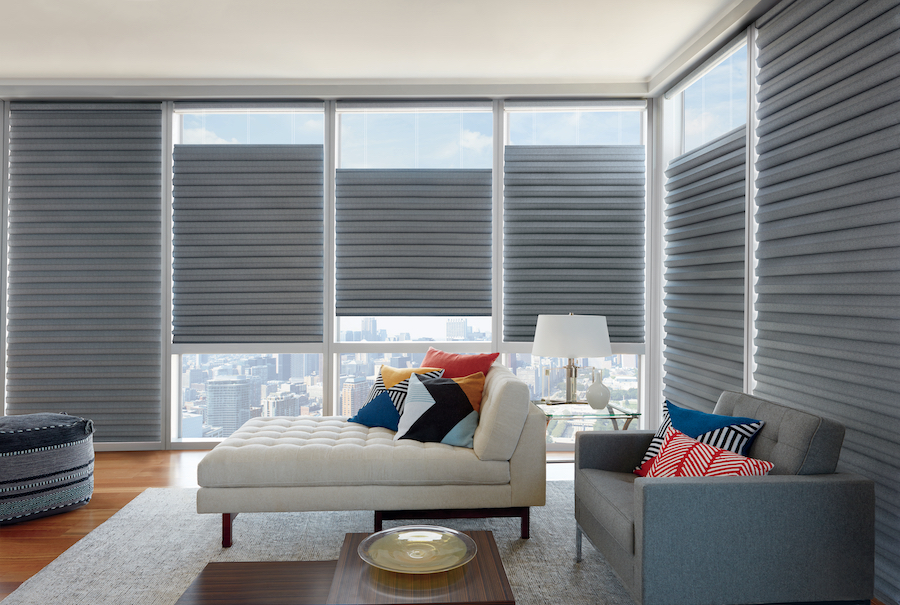 Sonnette™ Cellular Roller Shades
A unique design, the Sonnette collection combines the simplicity of the roller shade with the efficiency of the cellular shade.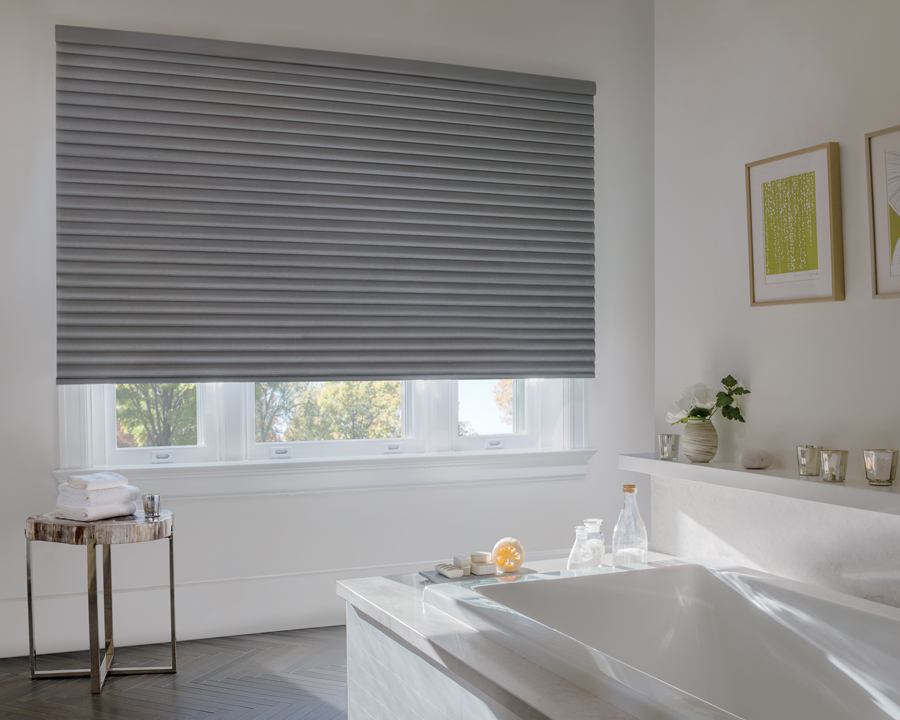 Get Started with Us!
If you need help with color and fabric selections, call Skyline Window Coverings your Chicago source for window treatments and design.