Have you found yourself flipping through channels and stopping on reruns of "Fixer Upper"? Chip and Joanna brought new light to vintage style in recent years. Farmhouse style has gained in popularity, and it's no surprise why! With all of the natural wood tones, shades of white, and beautiful pieces people are really drawn to the coziness and appeal of this style. But, what could you use for farmhouse window treatments? We've got some inspiration for you…
Tell a Story with Farmhouse Window Treatments
The farmhouse style is all about subtle style and natural statements. You won't see bright pops of color here, but you will have several pieces that stand out, telling a lovely story, and making the whole room come together perfectly. Plantation shutters are such a great focal point! The wood grain will contrast the neutral color scheme with classic taste.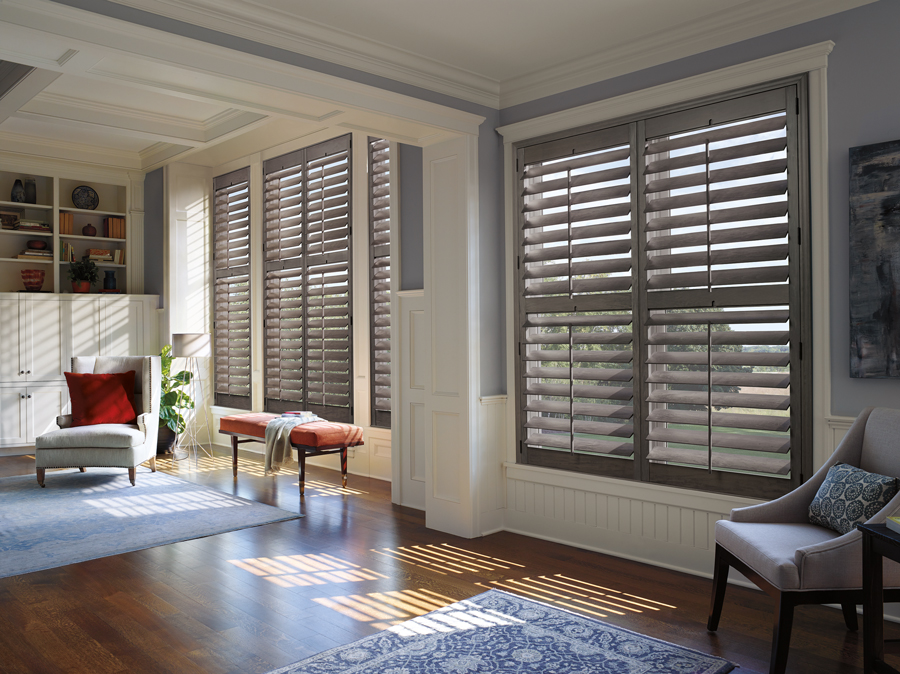 Make Nature Your Artwork
Natural elements are much of what has created the farmhouse style. That being said, with rustic metals and whitewashed wood, it can be refreshing and cozy to add fabrics to the mix.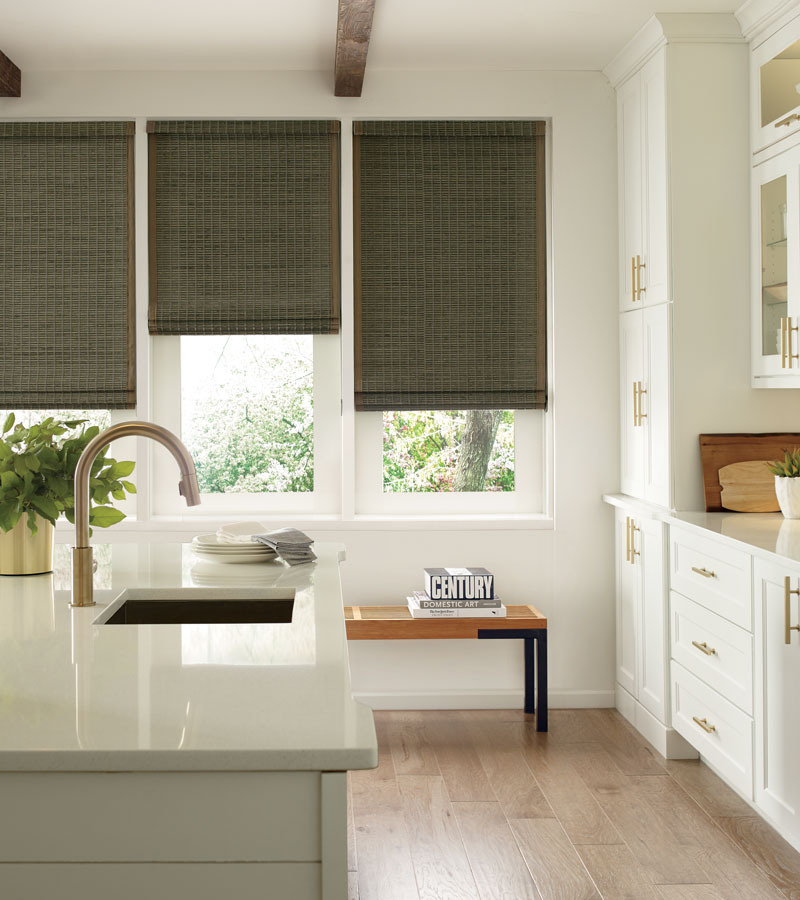 To soften the space, yet add dimension and texture, farmhouse window treatments, like these woven wood shades create a beautiful backdrop at the window. Created from grasses, bamboo and other elements derived from nature,  they'll add a style statement to your cozy home.
Functionality is Key
While style is so very important to a home and its atmosphere, function is really the key in any space. Our window treatments will deliver not only light control, privacy and convenience, but with a such a wide selection of styles, you could gain energy efficiency, room darkening and automated adjustments with motorized blinds, as well.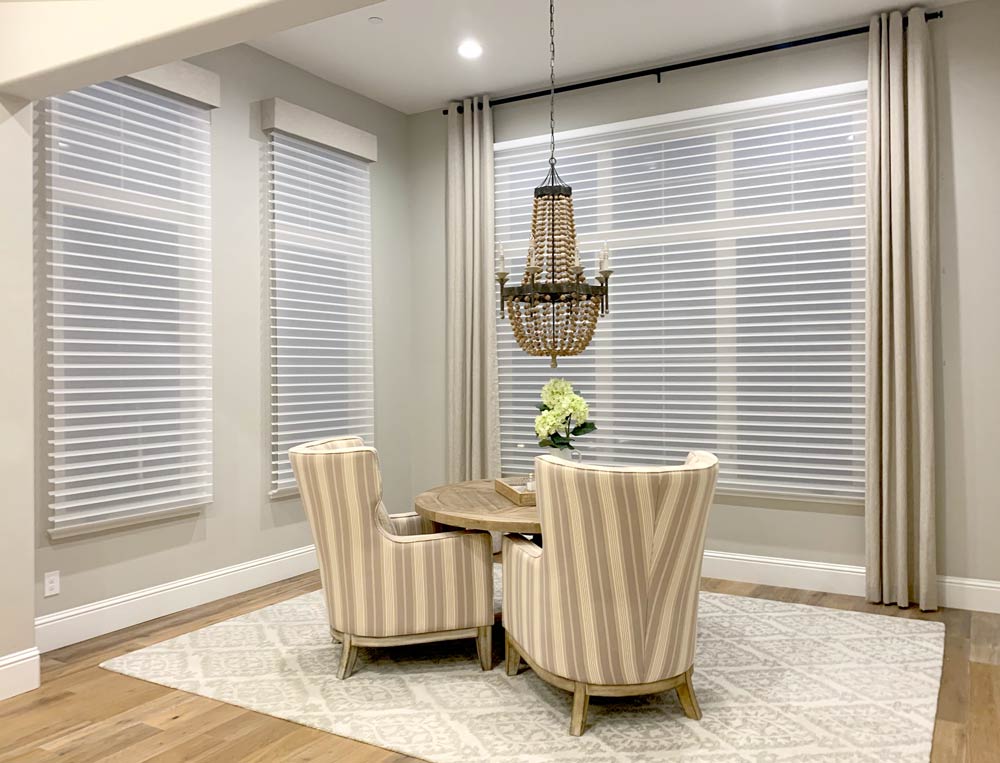 We would love to come along on this journey of redecorating and selecting your new farmhouse window treatments with you! Skyline Window Coverings is here for you to help transform your home. Contact us to speak with our team about scheduling your FREE in-home consultation, and we'll get started today.