With the holidays approaching, there's no better time to take to social media for inspirational decorating. The sky's the limit on choices you can make for decorating your space. Sometimes, it helps to see it in pictures. We love to show our work, and the beautiful spaces we get to be a part of. Visit Skyline Window Coverings on Houzz and Pinterest to find some inspiration to bring in the light with designer window coverings. Light control allows you to create the perfect atmosphere for your home. That's our part. The other, hand-selected, design choices are a creation of the homeowners we have the pleasure of working with. Here are just a few that will stir up some inspiration this season…
Artfully Beautiful with Glowing Light
Large windows can be tricky. You want the ability to enjoy the natural light and the view, but the adjustment is just as important. Duette Shades offer this space features of light control and privacy, with the added benefit of sound absorption. With the PowerView operating system, adjustment of these window coverings is as easy as the push of a button.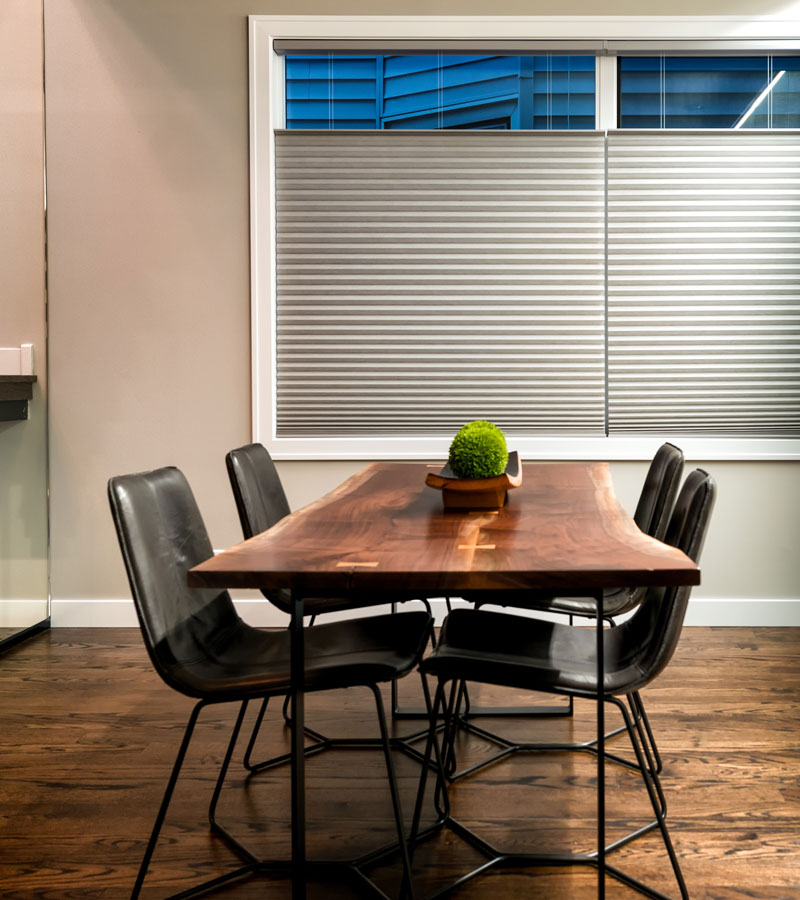 Personal Style with Colors that Pop
The Roller Shades featured here add a contemporary feel to the ease and simplicity of shades, with textured fabric for designer appeal. The neutral backdrop of the shades allows the colorful art to take center stage.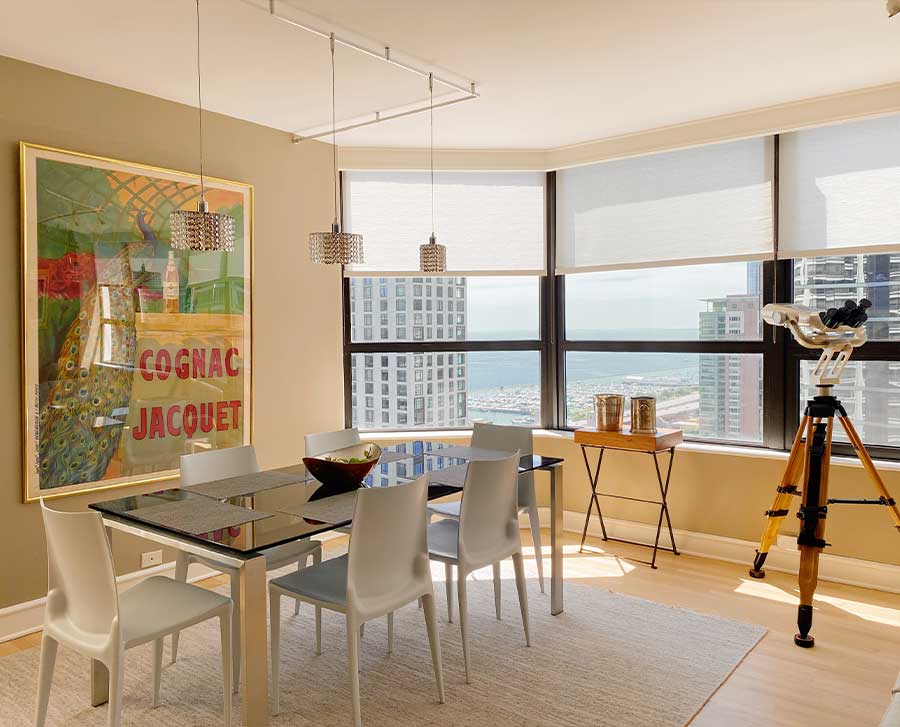 Soft Shapes, Eclectic Design 
For stunning design, this master bedroom came together with both a unique look and a soft appearance for the perfect atmosphere. From the custom bedding to the hanging egg chair, we just can't get enough of this vibe. The window coverings featured here are the soft, comforting style of Solera Soft Shades with top down, for natural light plus privacy.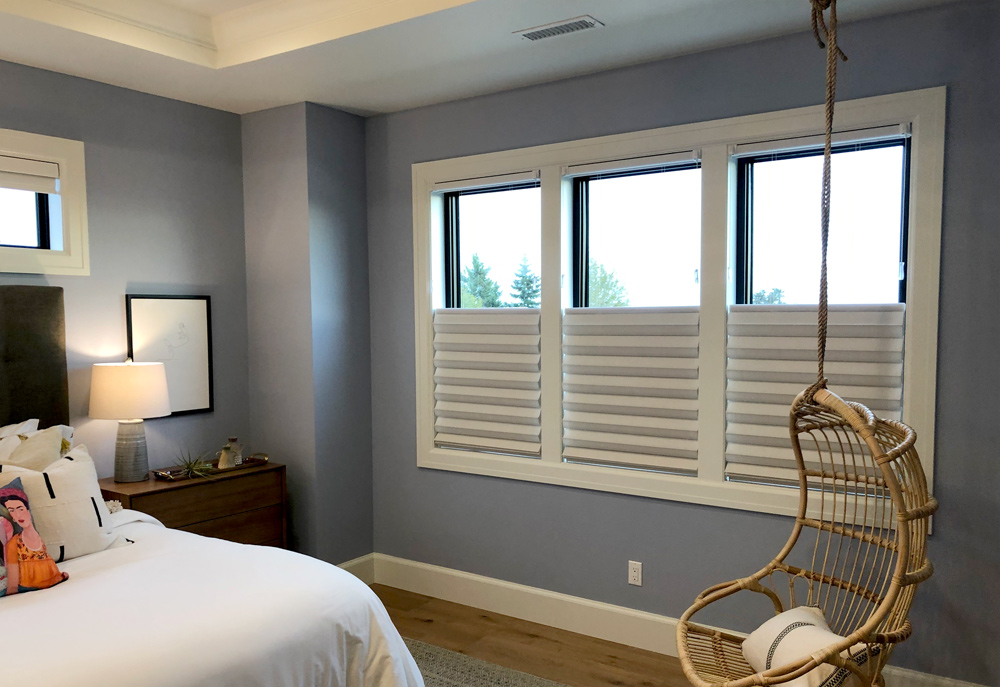 They bring high levels of light control, and for a bedroom, that is so important. The flowing look of roman folds coordinate easily in this space, and the fabrics add a warmth and richness to the – already comfortable – bedroom.
If you are searching for a little extra design inspiration, look to social media to spice things up! Our suggestion? Bring in the light! We love the way natural light adds effect and atmosphere, especially when adjusted perfectly to fit your home. Contact our team, at Skyline Window Coverings, for a free, in-home consultation.